We got together August 3rd at Ernie and Melinda's place for some burgers, brats, and tunes. It was thrown together quickly, so we were unsure just how many folks would show up. Turn-out was 15 or so (more than 10 and I kept my shoes on, so I'm just guessin'…)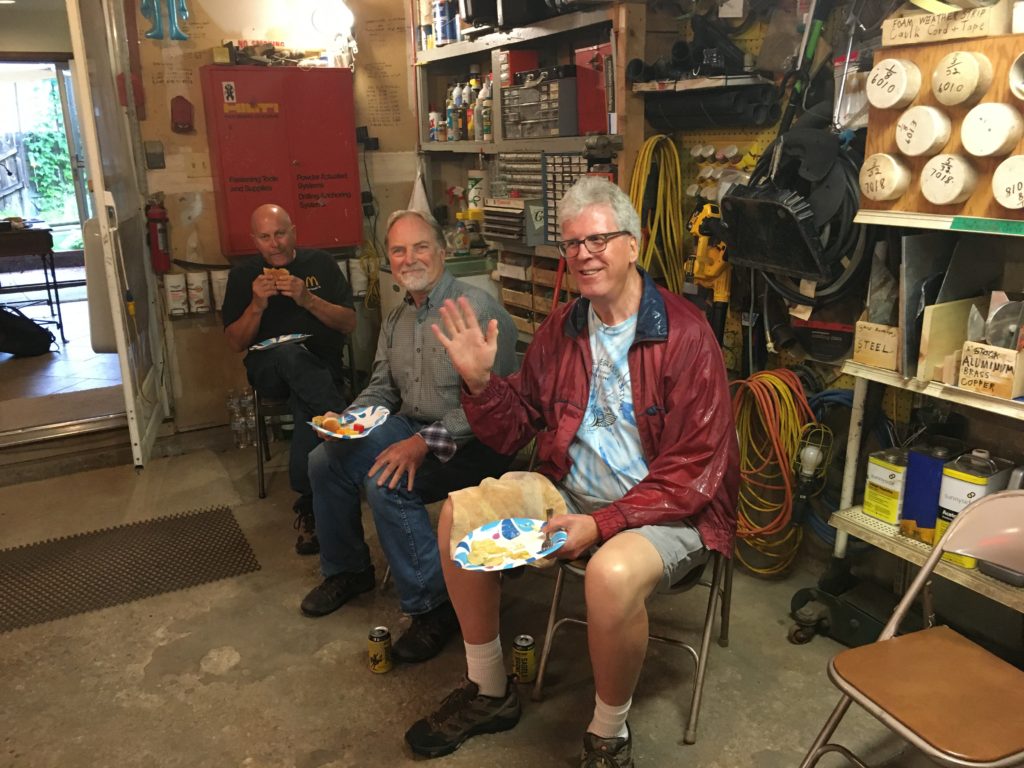 Mother Nature crashed the party, raining steadily almost all day and night. Luckily Melinda and Ernie had cleared some space in the garage, and most of us were able to retreat indoors. Everyone but Steve, that is; he had duty on the grill outside. However, he claimed he's been rained on before and it didn't have a permanent effect on him, so we abandoned him out there until the cooking chore was done. And a fine job he did, too! The food was delicious, thanks to Steve and all the people that brought side dishes.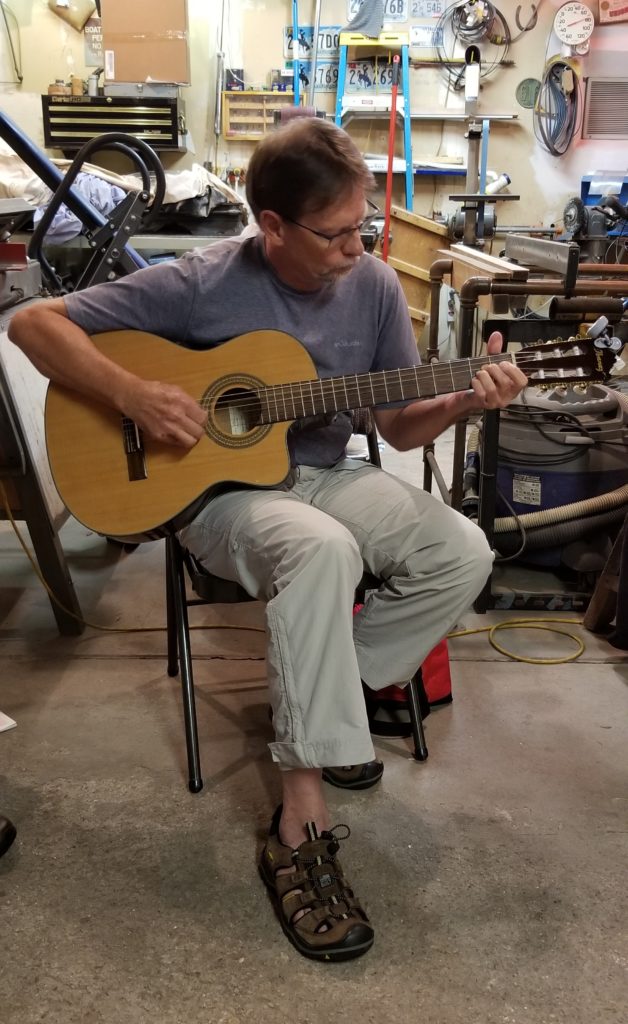 It was good to see Pete from Fort Collins. I wrote a song that prominently features Pete, so decided to play it for him. When it got to the part in the song that mentions him, I forgot the words and mumbled through most of it. Anyone that writes songs will tell you IT'S NOT FAIR. You have to learn the song, same as any other. You'd think it would be automatic! I doubt anyone noticed, except maybe me and Pete. Sorry, Pete.
Since we weren't going to get kicked out at 8:45, we took some time for stories and extra laps around the circle. Edith needed to hit the road, so we started with the group song. Russ, on his third go-round, sang one for us, 'On The Coast of Marceille', by Jimmy Buffet. Always a treat when Russ sings.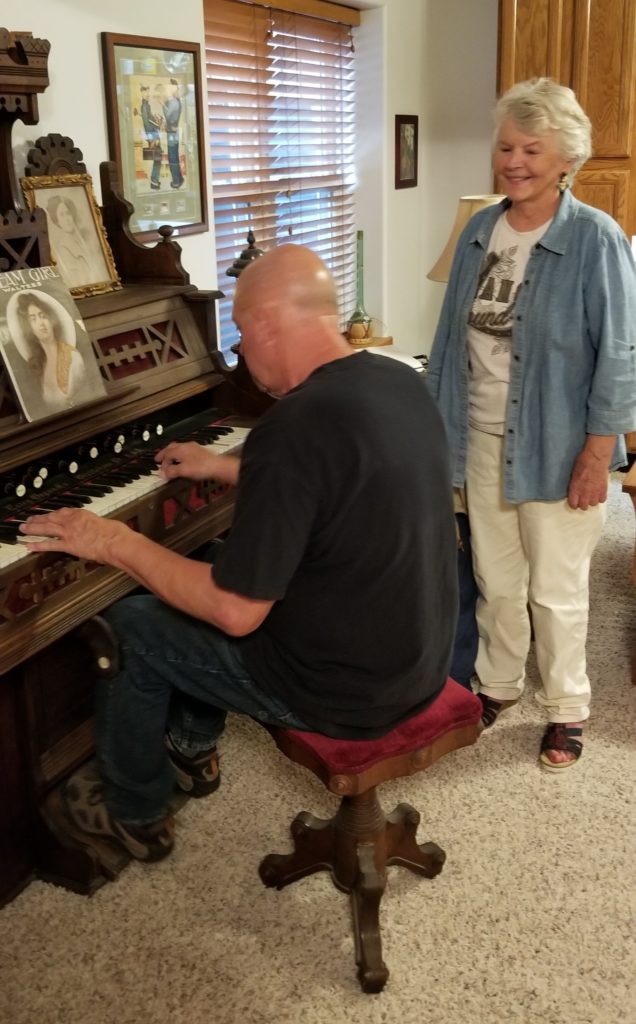 August 2021 Playlist
Group Song, 'Don't Pass Me By', Ringo Starr.
Edith Cook, 'Si lo M'Accordio, scribble.
Russ Williams, 'Recuerdo de la Alhambre', Tarrega.
Ken Frederick, 'Labor Day', original.
Pete Piotrowski, 'Couldn't Get It Right', Climax Blues Band.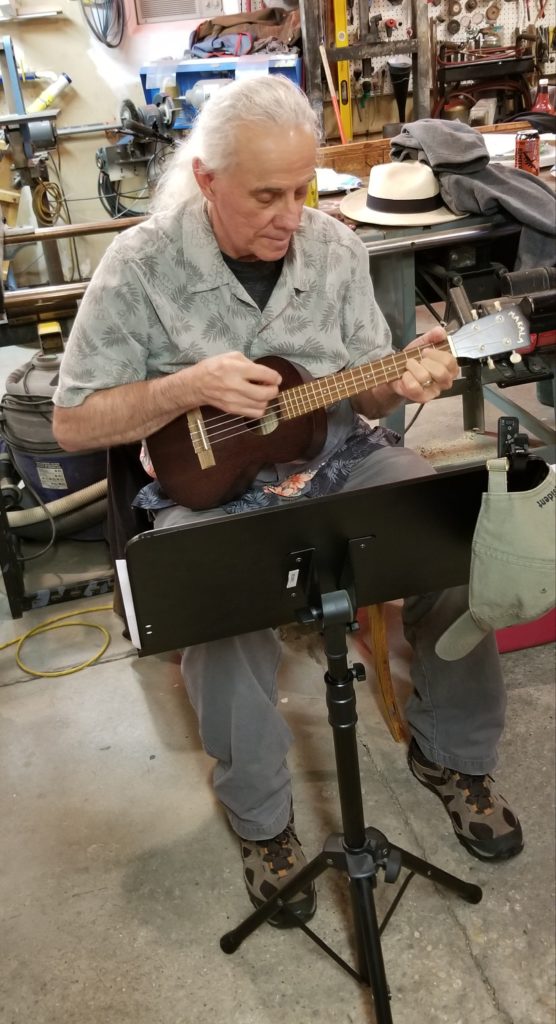 Ernie Brazzale/Rick Memmel, 'Somewhere Over The Rainbow', Isreal Kamakawiwo arrangement.
Steve Gilmore, 'Oh Mona', Bob Wills.
Ernie Brazzale, 'Misty', Stokely Carmichael.
Justin Johnson, 'Goodbye Carolina', Marcus King.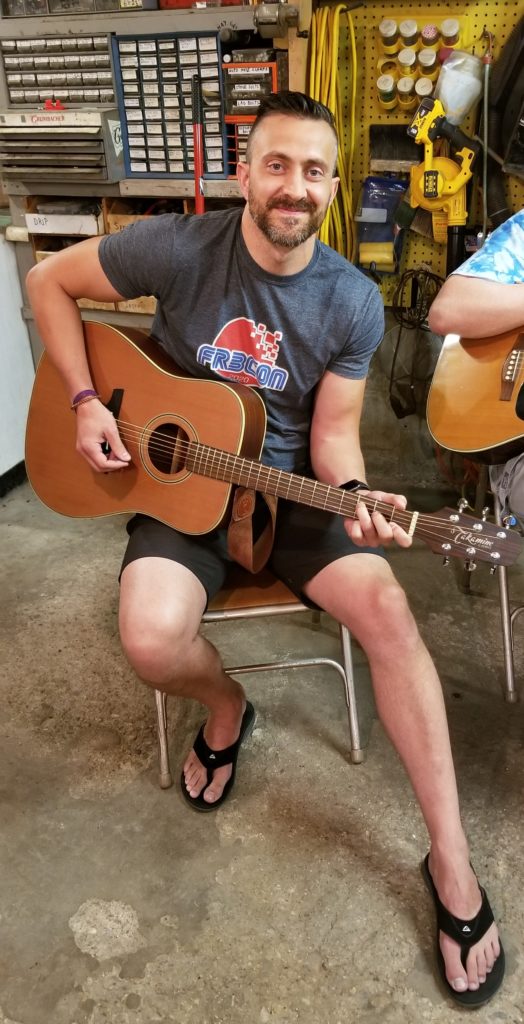 Keith Blaney, 'You've Got a Friend in Me', Randy Neuman.
Rich Ryan, 'Don't Let Me Down', Beatles.
Russ Williams, 'Cavatina', Stanley Da….scribble.
Ken Frederick, 'Looking Out at Longs Peak', original.
Ernie B., 'Someone To Watch Over Me', J.S. Bach.
Justin Johnson, 'The Boxer', Simon & Garfunkel.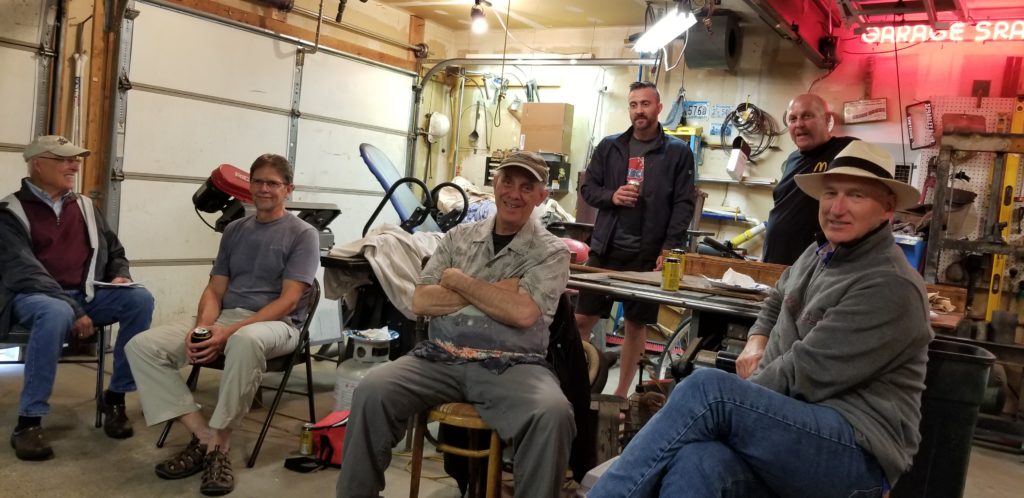 Steve Gilmore, 'Marvelous Toy', Tom Paxton.
Keith, 'A Little Help From My Friends', Ringo Starr.
Rich, 'Drift Away', Dobie Gray.
Pete Piotrowski, 'Joker', Steve Miller.
Russ Williams, 'On the Coast of Marseille', Jimmy Buffet.
Ken Frederick, 'July Rain/October Snow', original.
Ernie B., 'Minnie the Moocher', Gab Calloway.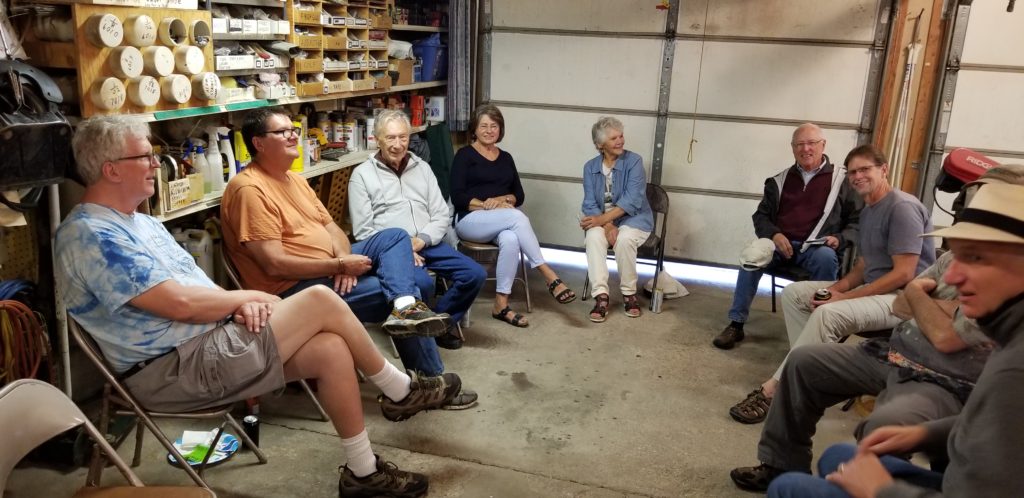 Justin Johnson, 'Wave on Wave', Pat Green.
Keith, 'Karaoke Queen', original.
Rich Ryan, 'Me & Julio Down by the School Yard', Paul Simon.
Also joining us this month were Ron Labrecque, Barb Williams, and our hostess with the mostest, Melinda Brazzale. Photos by Melinda and Rich Ryan.