As expected just after the holiday, our turn-out for the Sept. 5th meeting was 'modest', at best. No matter! We have more time for stories and socializing with a small group. Our chief cook and bottle washer, Rich Ryan, was in Baahhstahn MA (the phonetic spelling) getting those folks back in line. Which left yours truly to herd the cats this month. It went well; not that many, and very COOL cats.
Ken started our Day After Labor Day meeting with an original tune called Labor Day, oddly enough. David Norby brought his usual eclectic playlist of songs none of us have heard in 25 years or more, which is always a treat. Ed Heffern took us around the world with songs from Kentucky, Mexico, Ireland, and the Norwegian Woods, wherever they are.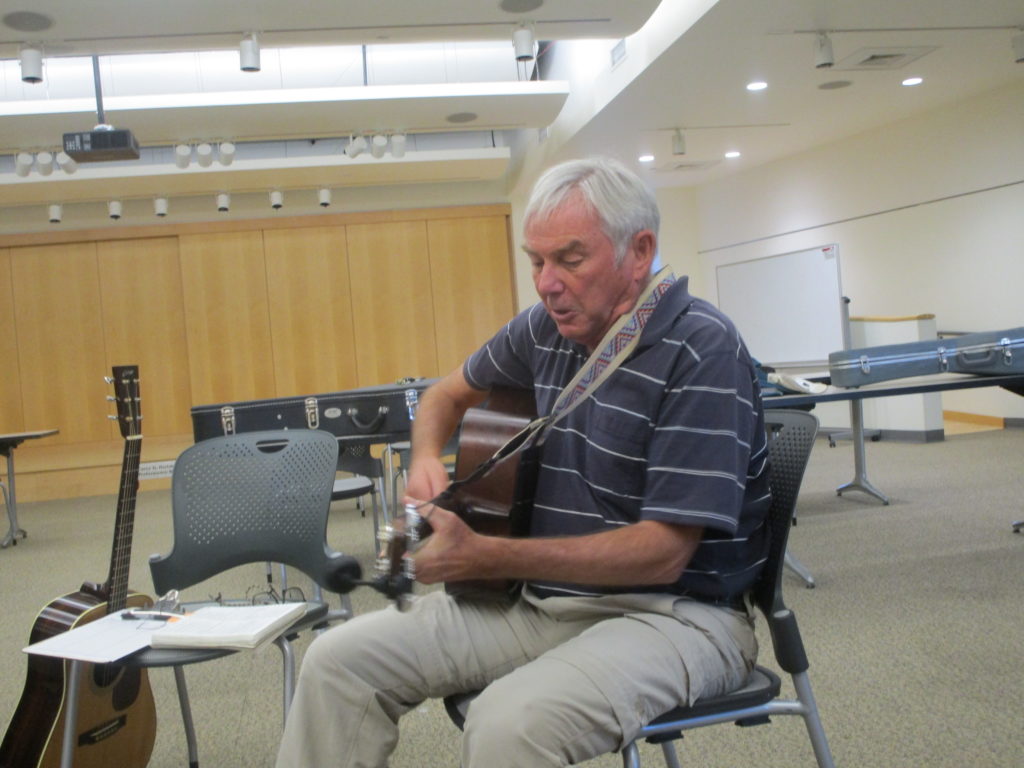 Photo credits this month go to Remy Abeyta. Upcoming Event! John Lowell and cowboy story teller Randy Reiman will be giving a show at the library on Oct. 24th called 'Music & Stories of the American West'. Starts at 6:30pm and admission is free, in the Cottonwood Room on the first floor.
Playlist for September 2023
Ken Frederick, 'Labor Day', original.
Remy Abeyta, 'Tie a Yellow Ribbon Round the Old Oak Tree', Tony Orlando and Dawn.
Steve Gilmore, 'Silver & Clay', John Lowell.
Roger Stearns, 'Seminole Wind', Jon Anderson.
Ed Heffern, 'Paradise', John Prine.
Keith Blaney, 'Big Rock Candy Mountain', Woodie Guthrie.
David Norby, 'Seven Year Ache', Rosanne Cash.
Ken, 'New March 2016', original.
Remy Abeyta, 'South of the Border', Gene Autry.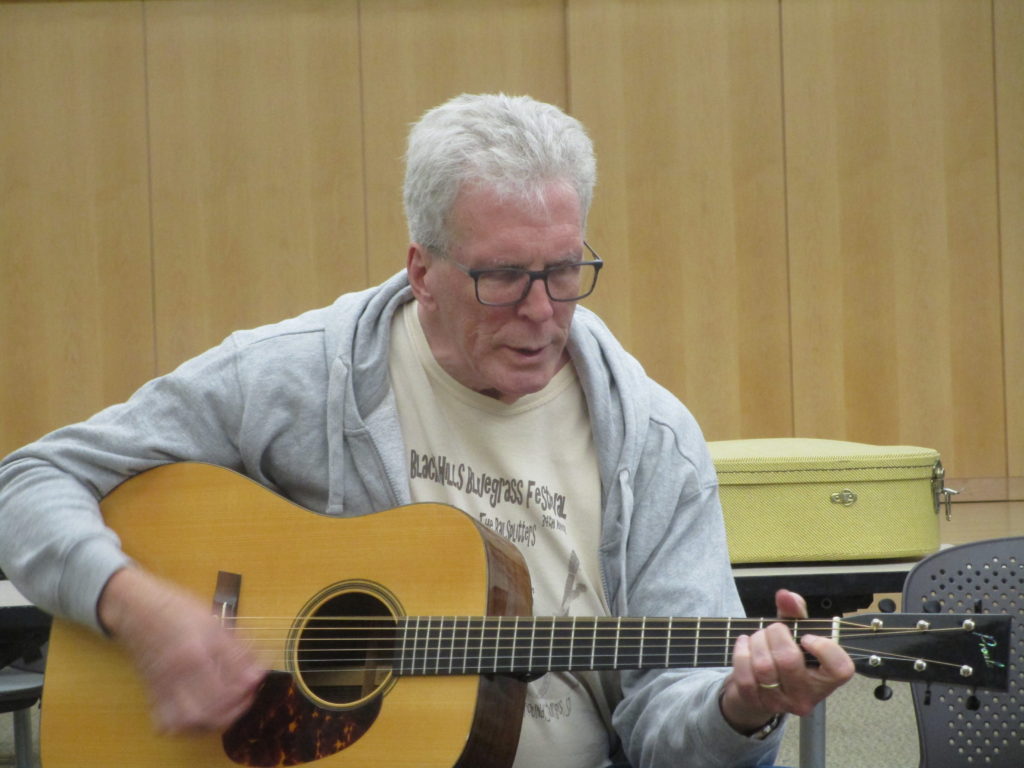 Steve, 'Singin' The Blues', Guy Mitchell.
Roger Stearns, 'I Used To Love Her', Rolling Stones.
Ed Heffern, 'Cielito Lindo', traditional.
Keith, 'Sheriff's Only Daughter', original.
David, 'I Saw The Light', Todd Rungdren.
Ken, 'Kissing the Wind', original.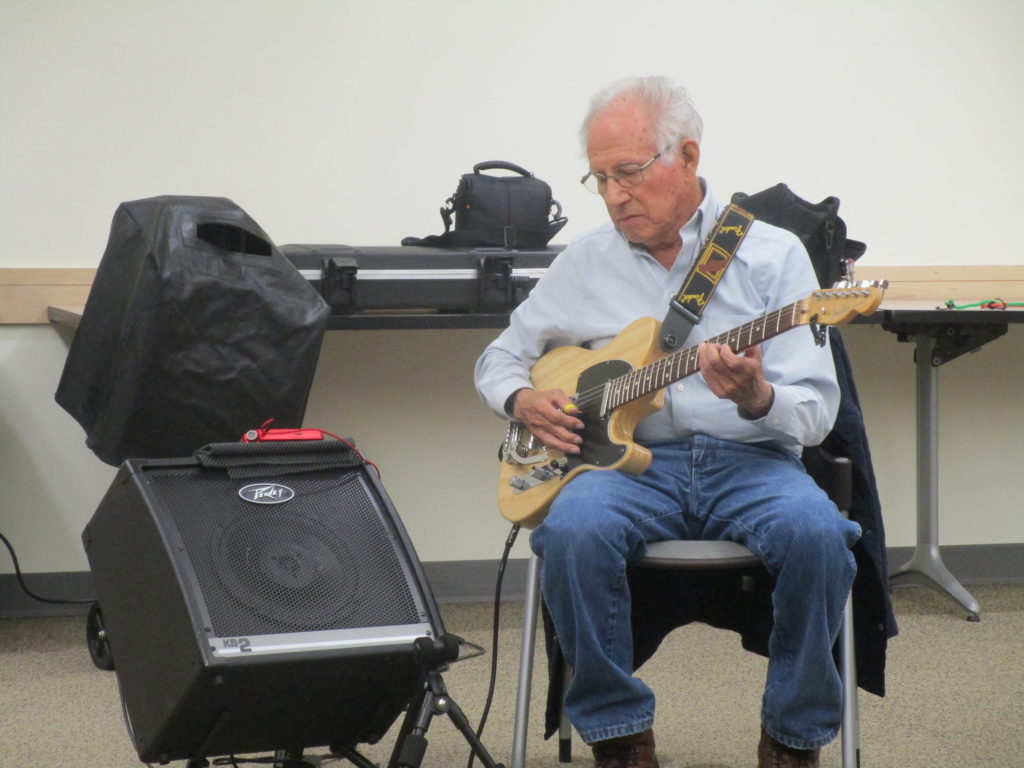 Remy, 'La Pecosita', Lalo Elizalde.
Steve, 'Flowers Are Red', Harry Chapin.
Roger, 'The Legend of Dan', original.
Ed, 'Norwegian Wood', Beatles.
Keith, 'Every Night', Paul McCartney.
David, 'Itchygoo Park', Small Faces.
Remy, 'Good Time Charlie', Danny O'Keefe.
Steve, 'Dress Rehearsal', Jody Adams.
Roger, 'Livin' On Love', Alan Jackson.
Ed Heffern, 'Star of the County Down', traditional.