On October 5th, we were up in the Sunflower Room at the library. It's been a long time since we've met upstairs in the silo shaped portion of the building, and I forgot how interesting the acoustics are up there. From where I was sitting, it sounded like Steve had a string section playing with him (like violins and such, not just the Mando on steroids) and Austin seemed to have someone harmonizing with him.


Oh yeah, meet Austin, the new guy. Once Jordan finally caught up with us, he decided we were ok, and invited Austin along as well. It's a tough gig, playing for a bunch of guitarded folks sitting in a circle, watching you like a hawk, but Austin did a great job. Happy you joined us, and hope to see both you and Jordan on a regular basis!


I've blabbered about this before, but it's always a sweet surprise when Dave Norby shows up. He always brings a song or two you haven't heard in many moons. I don't know where he finds them, or how he figures them out; I am just tickled he did.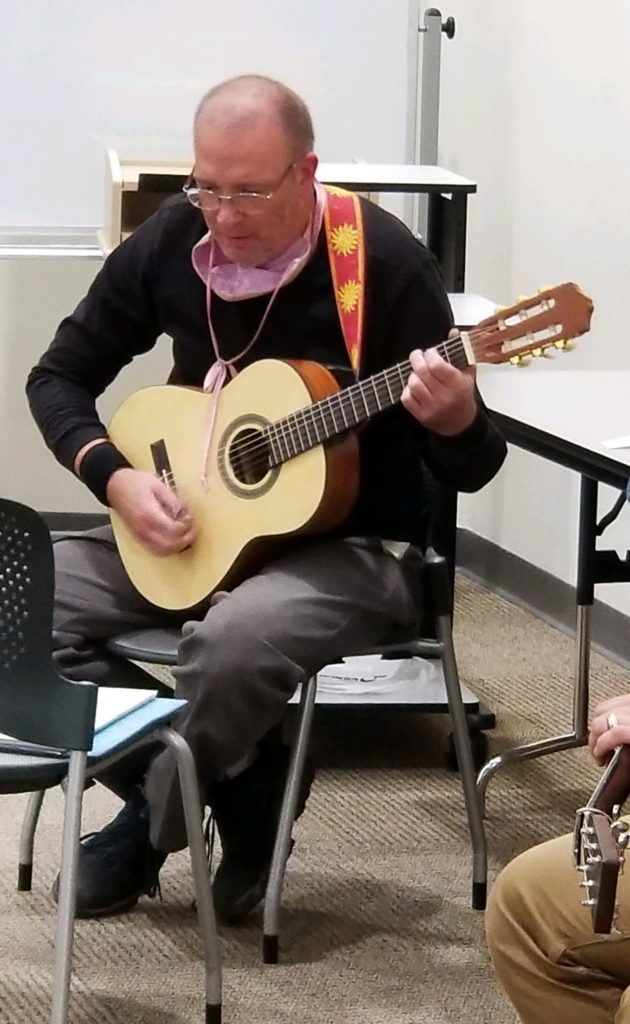 Good to have Shane Wallace back, another player who comes at it from a different angle than our normal fare. Tangy, spicy, with a touch of madness. OK, I'm exaggerating, a little bit, just consider it poetic license at Shane's expense.
Playlist for October 2021
Remy Abeyta, 'San Antonio Rose', Bob Wills.
Keith Blaney, 'Dock of the Bay', Otis Redding.
David Norby, 'Son of a Preacher Man', Dusty Springfield.
Shane Wallace,'Here Comes The Night', Them.
Jordan Evans, 'We're Gonna Be Friends', White Stripes.
Steve Gilmore, 'Old Ebenezer Scrooge', Bill Monroe.
Rich Ryan, 'Little Martha', Duane Allman.
Russ Williams, 'Cavatina', Stanley Myers.
Remy, 'Sleepwalk', Sango Santo & Johny.
Keith, 'Angel From Montgomery', John Prine.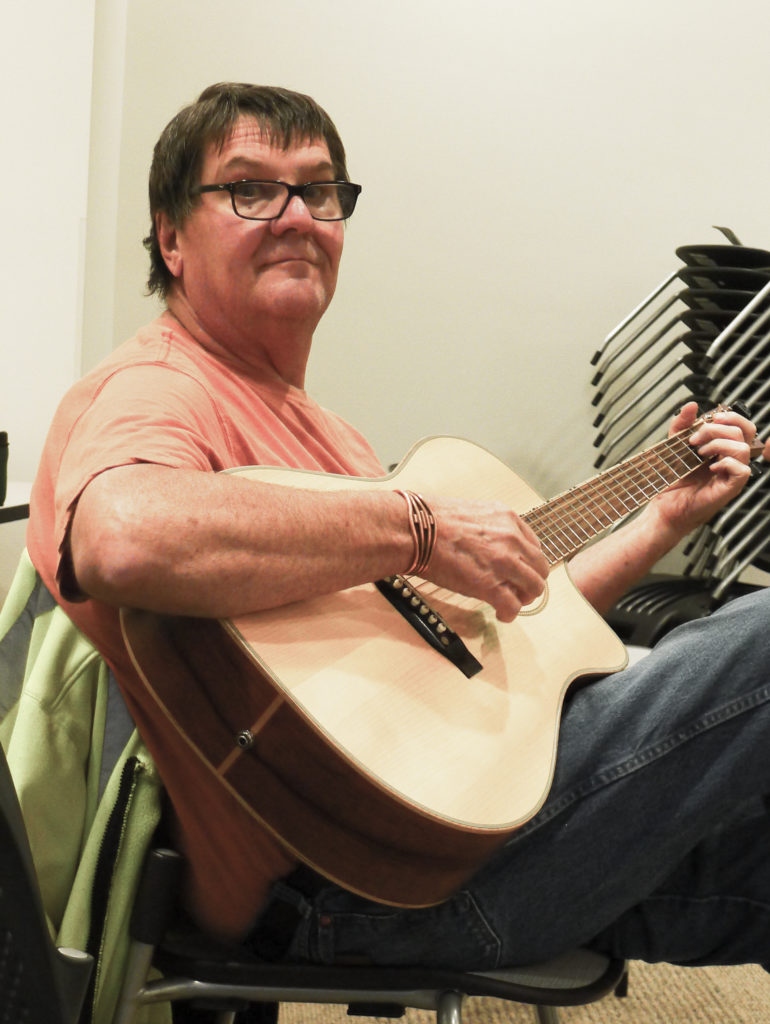 David Norby, 'Then You Can Tell Me Goodbye', John Loudermilk (The Casinos)
Shane Wallace, 'Still of the Night', Sanford Clark.
Jordan Evans, 'Corpus Christie Bay', Robert Earl Keane.
Austin White, 'Lonely Boy', Black Keys.
Steve Gilmore, 'Less & Less', Tim O'Brien.
Rich Ryan, 'MODOC', Steve Morse.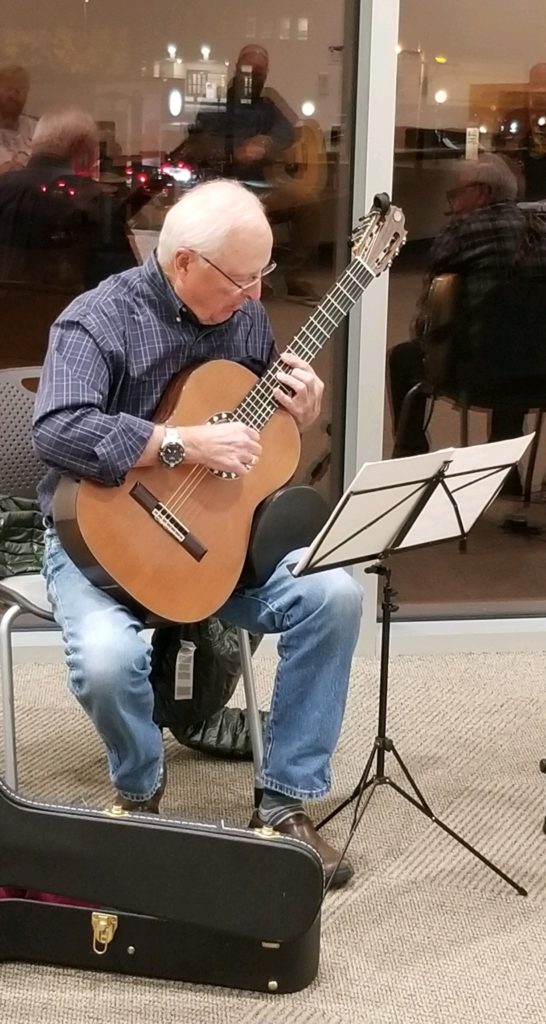 Russ Williams, 'The River Is Wide', traditional.
Remy, 'La Pecosita', Lalo Elizalde.
Keith, 'I Will', Paul McCartney.
Shane, 'Lonesome Me', Don Gibson.
Jordan, 'Not in Nuttingham', Roger Miller.
Austin, 'Midnight Special', Credence Clearwater Revival.
Steve Gilmore, 'Four Wet Pigs', Bryan Bowers.
Remy, 'How Great Thou Art', Carl Boberg.