Since the 1st Tuesday of the month also fell on the first day of the new year, we had to postpone until the 8th. Only two poor souls showed up for the earlier date, and quite nearly froze their knickers off waiting outside for the week to pass.
The meeting was fairly well attended; by the time everyone had trickled in we had over two dozen attendees. Welcome to Nancy White and Joshua Phillips. Nancy did some noodling that she normally reserves for the sofa, and discovered it is much harder in a chair in a room full of chairs full of other geetar pickers. We hear ya… She then passed her guitar to Joshua, who did a mighty fine job of a Pink Floyd tune. It takes guts to play for strangers, and you both did great!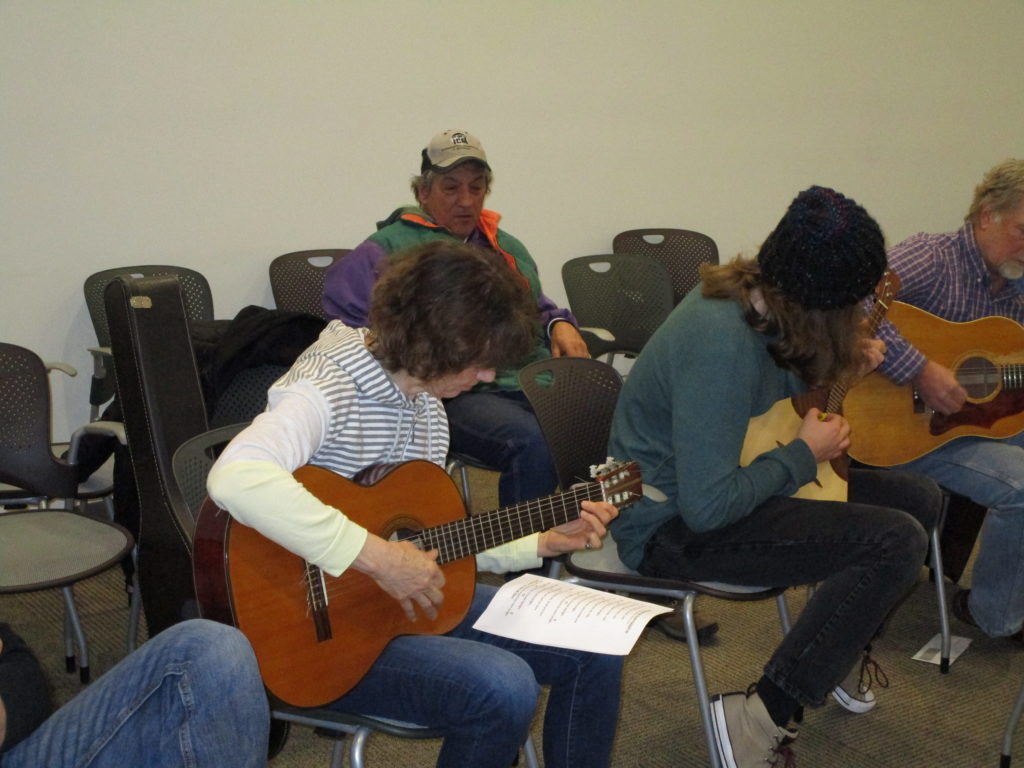 Joe Larson showed up with an instrument he got for Christmas that looked like a giant guitar pick with a neck. It's a Russian balalaika; two strings tuned the same and a third string tuned to a fourth higher. Joe already figured out enough to hit a few licks on it for us. Roland Peterson was also sporting a different ax than usual, a mandolin, instead of his standard issue classical guitar.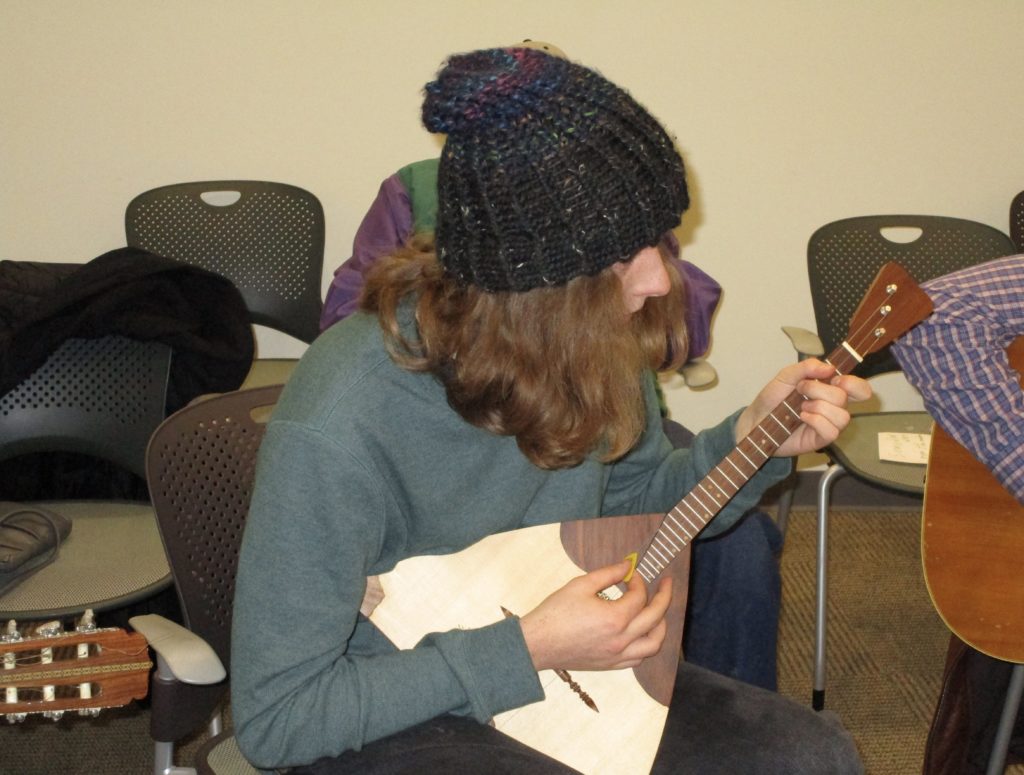 Group song was Bill Hailey's 'Rock Around The Clock'. I took the opportunity to take some photos during the group song, rather than interupting individual performances. You may notice more people mugging for the camera than usual; that is why!
Playlist for January
Ken Frederick, 'Kissing in the Wind', an original tune. Ernie Brazzale, 'Blue Shadows', B. Hade and L. Alter Roland Peterson, 'Blackberry Blossom', traditional Earl Janack, 'Time After Time,' an original tune. Bill Bailey, 'Don't Let the Sun Catch You Crying', Gary and The Pacemakers.
Gary Krause, 'Guardian Angels & Spirit Guides,' original. Edith Cook, 'Audenhus in G,' anonymous Nancy White, 'Sofa Noodles', original Joshua Phillips, 'Time', Pink Floyd Joe Larsen, 'Kalinka, ' unknown Rich Ryan, 'Nashville Cats', John Sebastian
Marvin Frerich, 'Jamaican Farewell', unknown Justin Johnson, 'Lady May,' Tyler Childs Steve Gilmore, 'Hold to a Dream', Tim O'Brien Keith B., 'Put Your Records On', Corrinne Bailey Rae Nancy McKenzie, Jeannie White, Keith Blaney, Rick Memmel, 'Shine', Ed Roland (Collective Soul) Group Song 'Rock Around the Clock', Bill Hailey and the Comets
Ken Frederick, 'New Year's Day', original Ernie Brazzale, 'Jazz Improv in C', original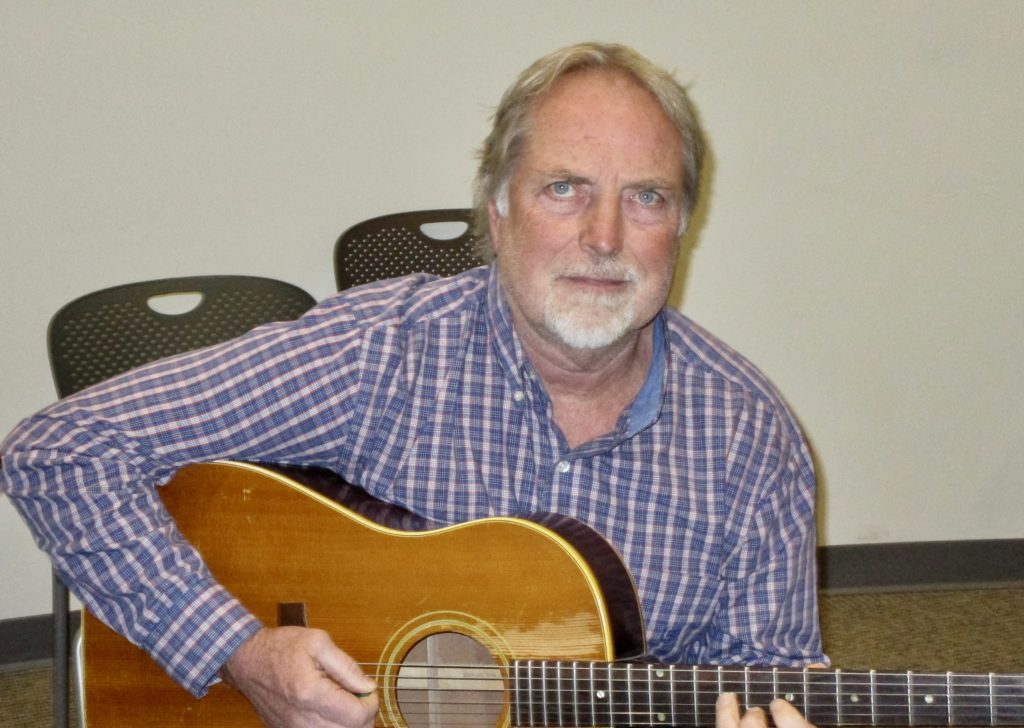 Roland Peterson, 'Study in Am', Guiliani Earl Janack, 'It's Fallin' , original Bill Bailey, 'You're Something Special to Me', George Strait Rich Ryan, 'Time In a Bottle', Jim Croce