Attendees:
It is with sadness we mark the passing of one of our stalwarts, Bob Fontaine, who passed in May. He was a quiet man with a quick smile, and a beautiful baritone voice. Our friend Larry Jacobsen played at the service, while some of the rest of us took turns at the wake, playing some of Bob's favorite tunes. We are diminished.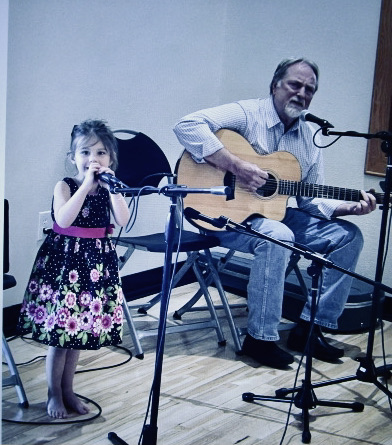 Another sadness I have yet to mention: 2020 marked the 25th anniversary of Cheyenne Guitar Society. We couldn't celebrate that milestone because of social distancing restrictions imposed by the global Covid 19 pandemic. We didn't hold the Valentine's dinner/concert, and have only just recently begun meeting again in person. So with much less fanfare than appropriate, happy 25th to us, I guess.
On to the June 1st meeting! Several things conspired against us. 1) it followed a three day holiday weekend 2) it is during the summer season, and 3) it fell on the first day of the month. All of these individually tend to reduce the attendance, but this triple whammy had us down to just 8 people for our June soiree.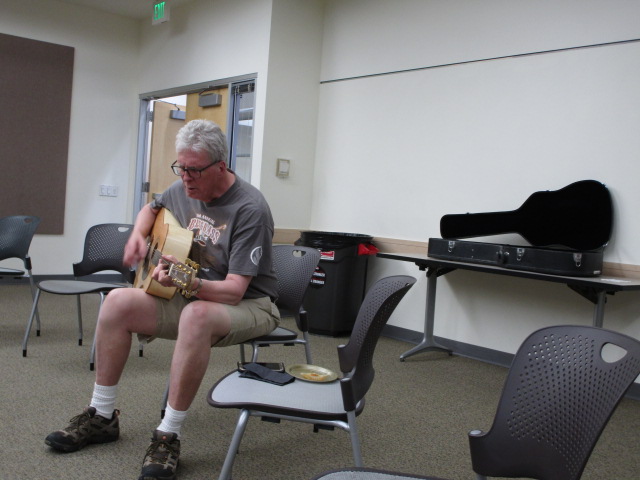 On the plus side, the library finally lifted the mask restriction for meetings, so we were able to sing and be understood this month. The other positive note, Angie Payton drove up from Colorado, whom we haven't seen in awhile, and brought cupcakes. We gobbled those up like a frog on a junebug.
Playlist June 2021
Roland Peterson, 'Torija', E. Moreno-Torroba.
Steve Gilmore, 'Things', Bobby Darrin.
Keith Blaney, 'Mother Nature's Son', Paul McCartney.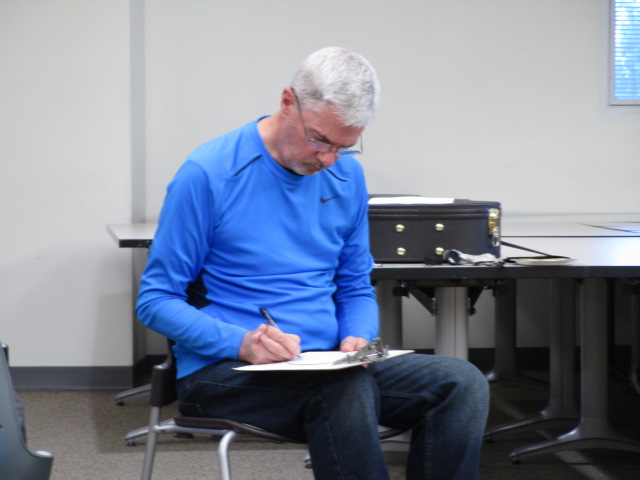 Dave Norby, 'End of the Innocence', Don Henley & Bruce Hornsby.
Ed Heffern, 'Fields of Gold', Sting.
Ed Heffern, 'Fields of Gold', Sting.
Rich Ryan, 'Mrs. Robinson', Paul Simon.
Rick Memmel, Bass Medley. 'Day Tripper', Beatles, 'Sunshine of Your Love', Cream, 'Come Together', Beatles, 'We Gotta Get Out of This Place', Animals, 'I Saw Her Standing There', Beatles, 'She's Not There', The Zombies, 'Birthday', Beatles, 'Stand By Me', Ben E. King, 'Lady Madonna', Beatles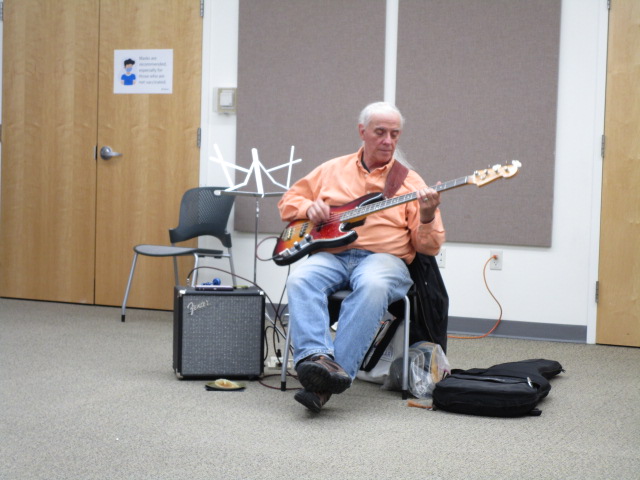 Angie Payton, 'Lemon Cupcakes', original.
Roland Peterson, 'Study in C', Sor.
Steve Gilmore, 'You Think You've Got Troubles', Marvin Rainwater.
Keith Blaney, 'Daydream', John Sebastian.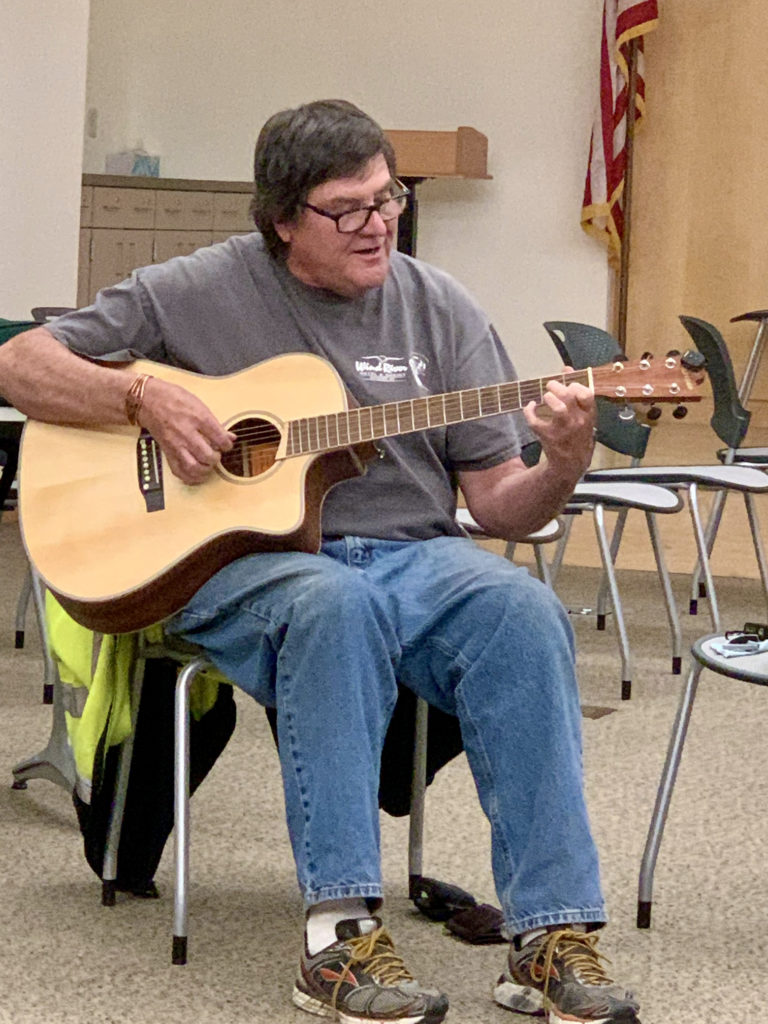 David Norby, 'Til There Was You', The Beatles.
Ed Heffern, 'Solitary Man', Neil Diamond.
Rich Ryan, 'Leader of the Band', Dan Fogelberg.
Rick Memmel, 'Pink Panther', Henry Mancini.
Steve Gilmore, 'Baby', Kenny Cornell.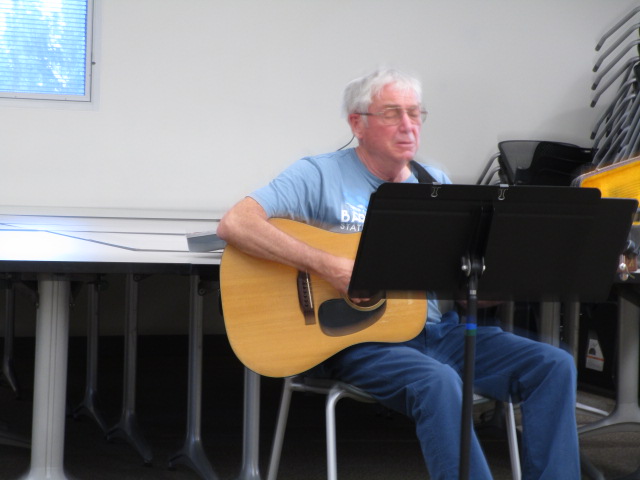 Ed Heffern, 'Ruby, Don't Take Your Love to Town', Mel Tillis.
Keith Blaney, 'Blackbird', Paul McCartney.
David Norby, 'Just The Way You Are', Billy Joel.
Rich Ryan, 'From the Beginning', Greg Lake.
Rick Memmel, 'Amazing Grace', Jaco Pastorias arrangement.