You know that saying, 'Sometimes big things come in small packages'? We were just the opposite, with only eleven people in the Library's Cottonwood Room. Well, make that twelve, when Ernie showed up just in time to play us out.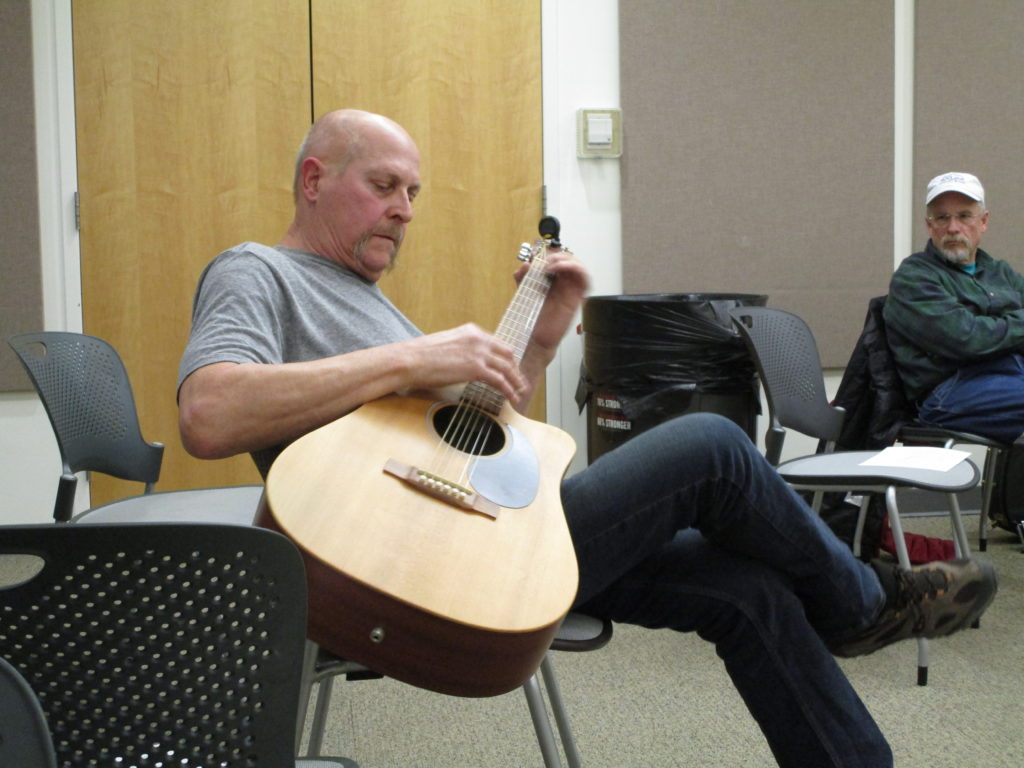 Welcome to Crys Moore and Stevy Rae Luca who came for a listen. Paul Robertson drove down from Wheatland with his classical guitar. Some of us would like to thank Paul for waiting a few years before joining us. Had he been there in the beginning, they never would have invited us steel string players to join the party. Listening to Paul play is what I guess the original (classical) players were going for in the first place.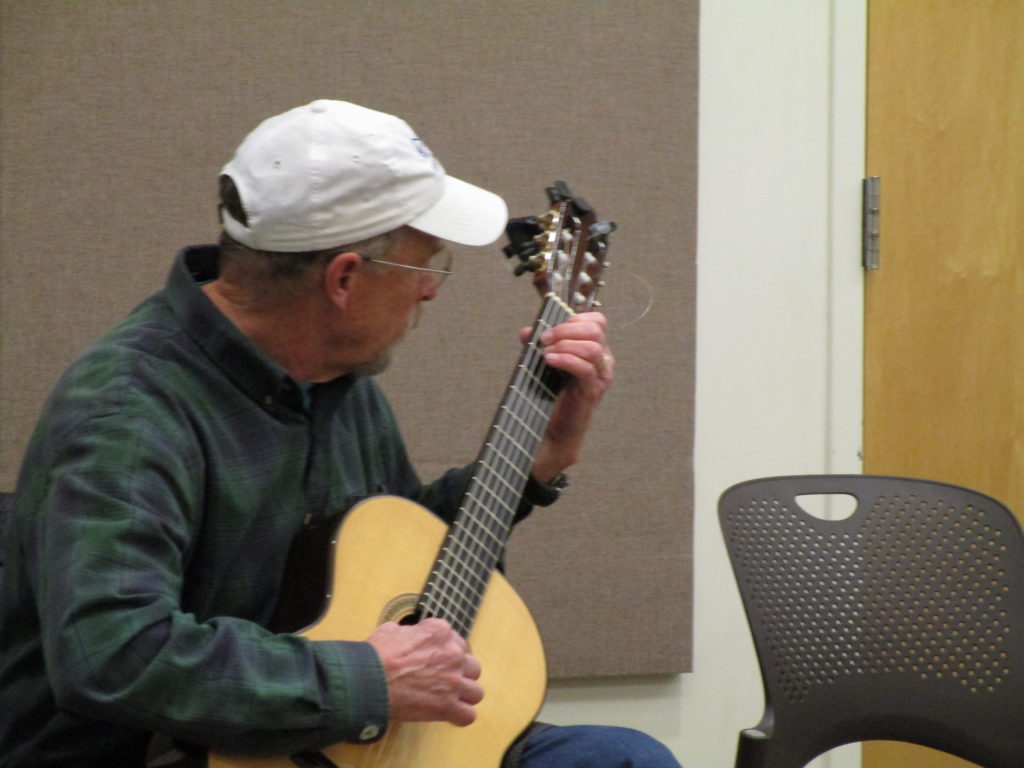 Our group song was Chris Christopherson's 'Bobbie Magee', with a key change in it, no less. Most of us did ok with it. We also voted in the officers and board for 2020. It'll be a small group this year.
It's time to get your tickets for the Valentine's soiree if you haven't yet. February 14th, Little America, starts at 6pm for hors d'oeuvres, performance by last year's GFA winner at 7, and plated dinner at 8. There are two words there I spell so poorly I keep them on a cheat sheet. Can't look up what you can't spell, and auto correct is just confused by my attempts. Just sayin'.
Playlist January 2020
Earl Janack started us off with 'Wild Blue Eyes', a traditional folk tune.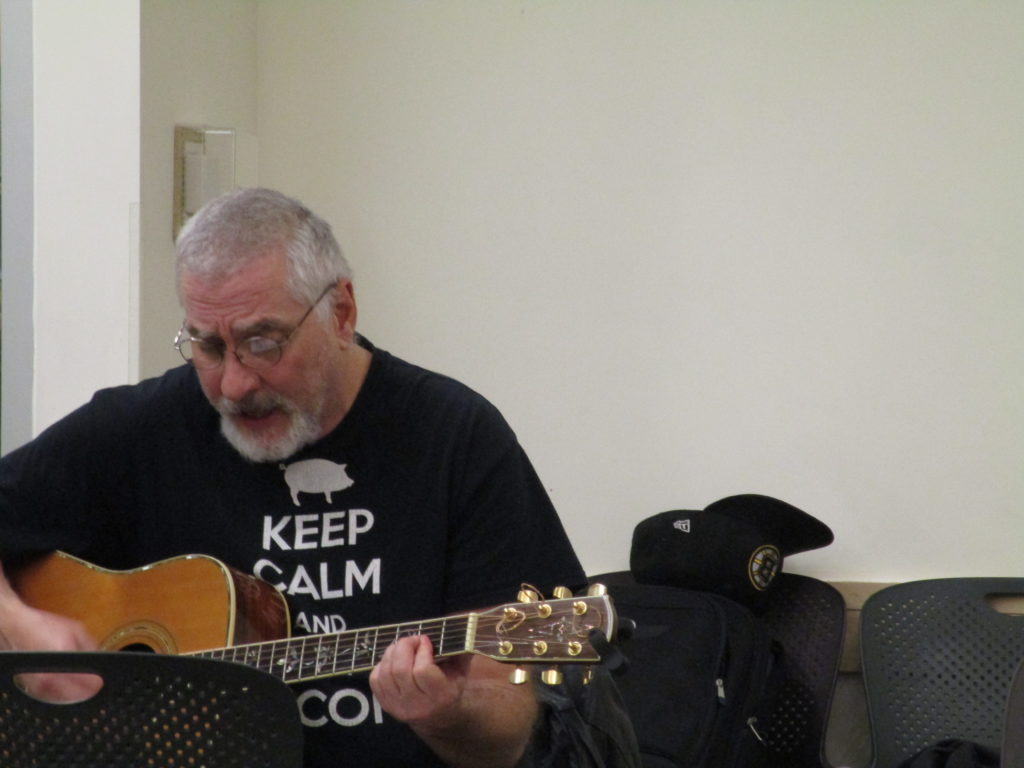 Roland Peterson, 'Opus 139 #5', Guiliani
Steve Gilmore, 'Gentle Annie', by Steven Foster
Justin Johnson, 'Time In A Bottle', Jim Croce
Keith Blaney, 'Confused', original
Rich Ryan, 'Wichita Lineman', Jimmy Webb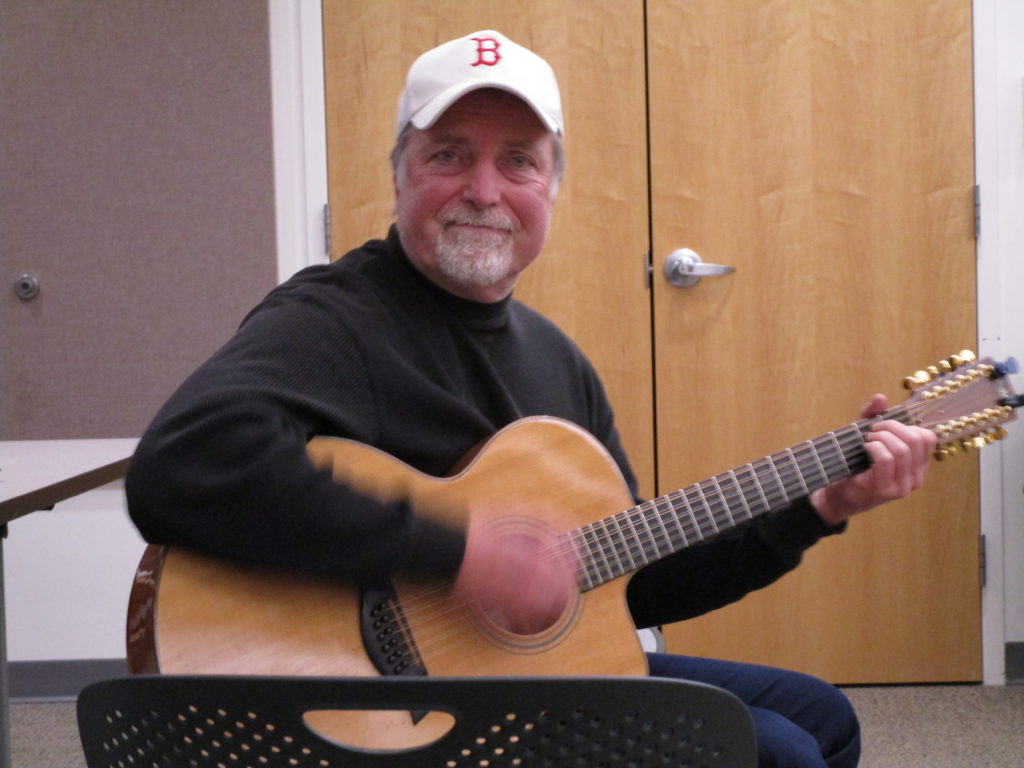 Paul Robertson, 'Squares Suspended', Andrew York
Earl Janack, 'Deportee', Woodie Guthrie
Roland Peterson, 'Opus 60 #7', Carcassi
Steve Gilmore, 'Young Jane', traditional fiddle tune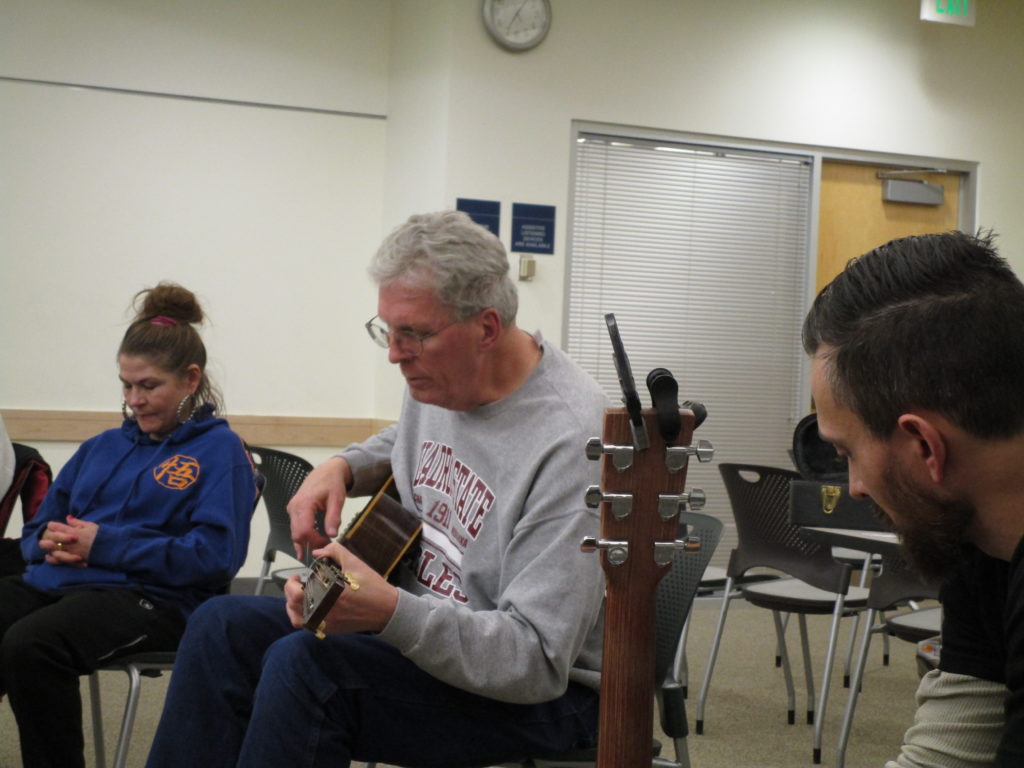 Justin Johnson, 'SRV Style Blues' unknown
Keith Blaney, 'My Road', original
Group song, 'Bobbie Magee', Chris Christopherson.
Rich Ryan, 'Hark the Herald Angels', jazzy version
Paul Robertson, 'Ode to Joy', Ludwig Von Beethoven, arrangement by Paul
Earl Janack, 'Wildwood Flower', the Carter Family
Steve Gilmore, 'Doc's Guitar', Doc Watson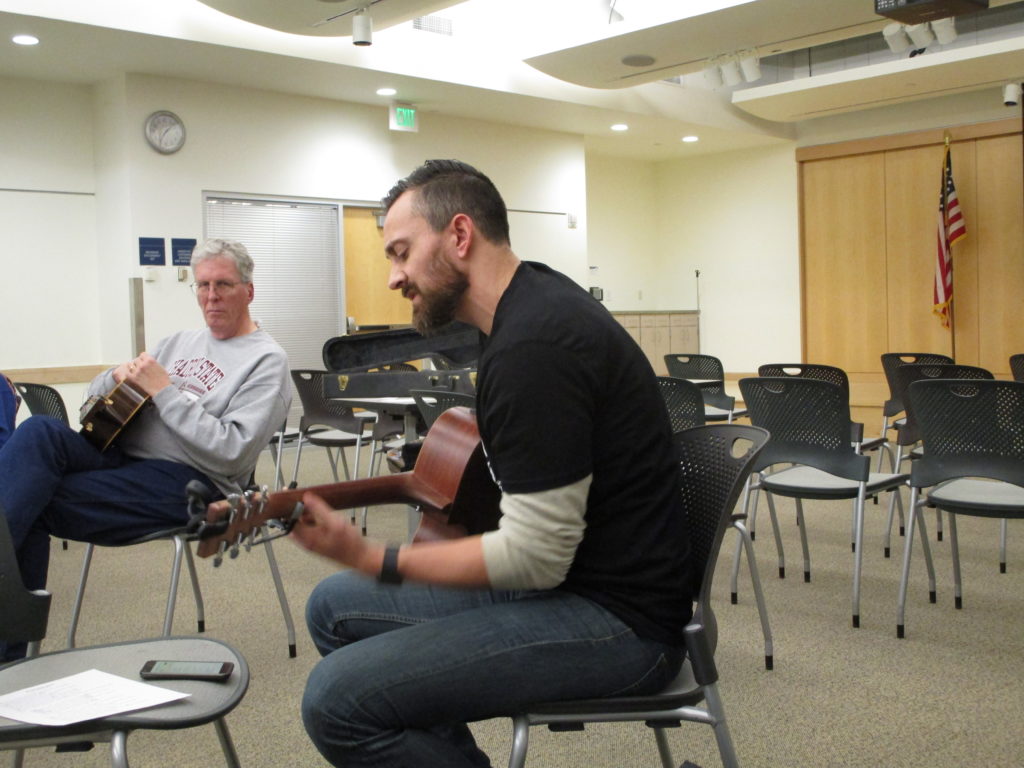 Justin Johnson, 'Friend of the Devil', Greatful Dead
Keith Blaney, 'I Will', Lennon/McCartney
Rich Ryan, 'Sister Golden Hair', America
Paul Robertson, 'Carol of the Bells/What Child is This?' medley.
Earl Janack, 'I'm In The Place I Am', original
Justin Johnson, 'Sittin' Here', original
Keith Blaney, 'Crazy Love', Van Morrison
Ernie Brazzale, 'You Belong to Me'. I might be wrong about this as well, as we had already packed up and Ernie didn't have a chance to write his tune down.
Also joining us were Stevy Rae Luca, Rick Memmel, Crys Moore, and Nancy McKenzie.